​SEEKING HELP IS TOUGH.
You've been thinking about getting a therapist for a long time.
But, telling a stranger all of your business? No thanks! Besides, how can someone who doesn't know you help?
Worse still, when you tried a couple of years ago to seek help, not one therapist called you back.
BUT CHANGE ONLY COMES BY TAKING CHANCES.
Now, things keep getting worse. Your worrying keeps you up at night, and your connection to loved ones and yourself is falling apart.
One sleepless night, you take a break from endlessly scrolling through videos on your phone and decide to look for a therapist. You figure you have nothing to lose, especially since you know people in therapy and can see them changing for the better.
You find a few therapists that may be a good fit and promise yourself you'll call them in the morning. Then life happens; your child gets sick, you have deadlines at work, and self-care falls by the wayside.
SATISFACTION IS ACHIEVED BY OVERCOMING OBSTACLES.
Eventually, three weeks later, despite your uncertainty, you finally call the therapists you found.
The fact that none of them answered leaves you feeling "some type of way." You left voicemails, but honestly, you're low-key hoping no one calls you back.
But, to your surprise, you received a call back from K&S first thing the next morning.
PERSISTENCE IS THE KEY TO SUCCESS.
You spoke with someone patient and kind, who answered all your questions and understood how intimidating the process can feel.
Her calm, supportive demeanor put you at ease. You felt comfortable telling her why you called and what you'd like to get from therapy. She recommended a therapist she thought would be a good fit and explained the paperwork process. (It's all online, woot-woot!) And just like that, your first appointment was scheduled.
Now, you're sitting in front of your computer, cup of coffee in hand, waiting for your session to begin. It took a while to get here, but you did it! And, even though you feel a bit nervous, you're proud of yourself for following through with this decision to take care of yourself and your family.
ABOUT K&S THERAPEUTIC SERVICES, INC.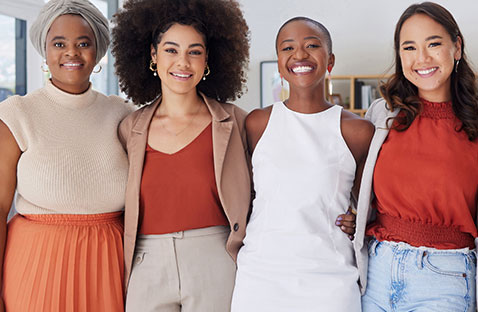 Here at K&S, we help moms and their families find balance and peace by providing relief from relationship problems.
We are committed to providing you with a safe, culturally comfortable space to meet with a nonjudgmental, ever-supportive therapist who serves as your growth partner.
We'll work with you to understand and adjust your feelings, behaviors, and patterns so you can enjoy full, enriching relationships with your family and, most importantly, yourself.
Get relief from relationship problems.
OUR APPROACH
We sprinkle humor, art, pop culture, and music into your treatment, making it easier to talk about the struggles caused by mental health, parenting, and relationship problems. We also use "evidence-based practices" – therapy techniques that have been researched and proven to be effective.
OUR
PHILOSOPHY
We treat you with care, compassion, and respect. Our treatment style focuses on your strengths and leverages them to help you resolve life's struggles. We provide a warm and inviting space, so you feel comfortable kicking off your shoes, getting comfy on the couch, and sharing the most vulnerable parts of yourself, so you can smooth out the bumps in the road that stand between you and happiness.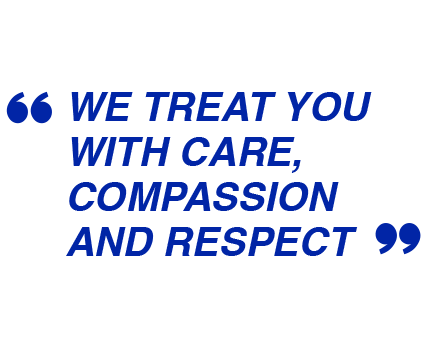 OUR MISSION
To provide exceptional, relatable, culturally inclusive mental
health services that foster healthy lives and relationships.